First, you'll need to create a saved template of the events you want to include in your emails. This could be all the events next week, or perhaps events next month in a certain category.
In Campaign Monitor click "Automation" in the top menu, then click Set up RSS campaign: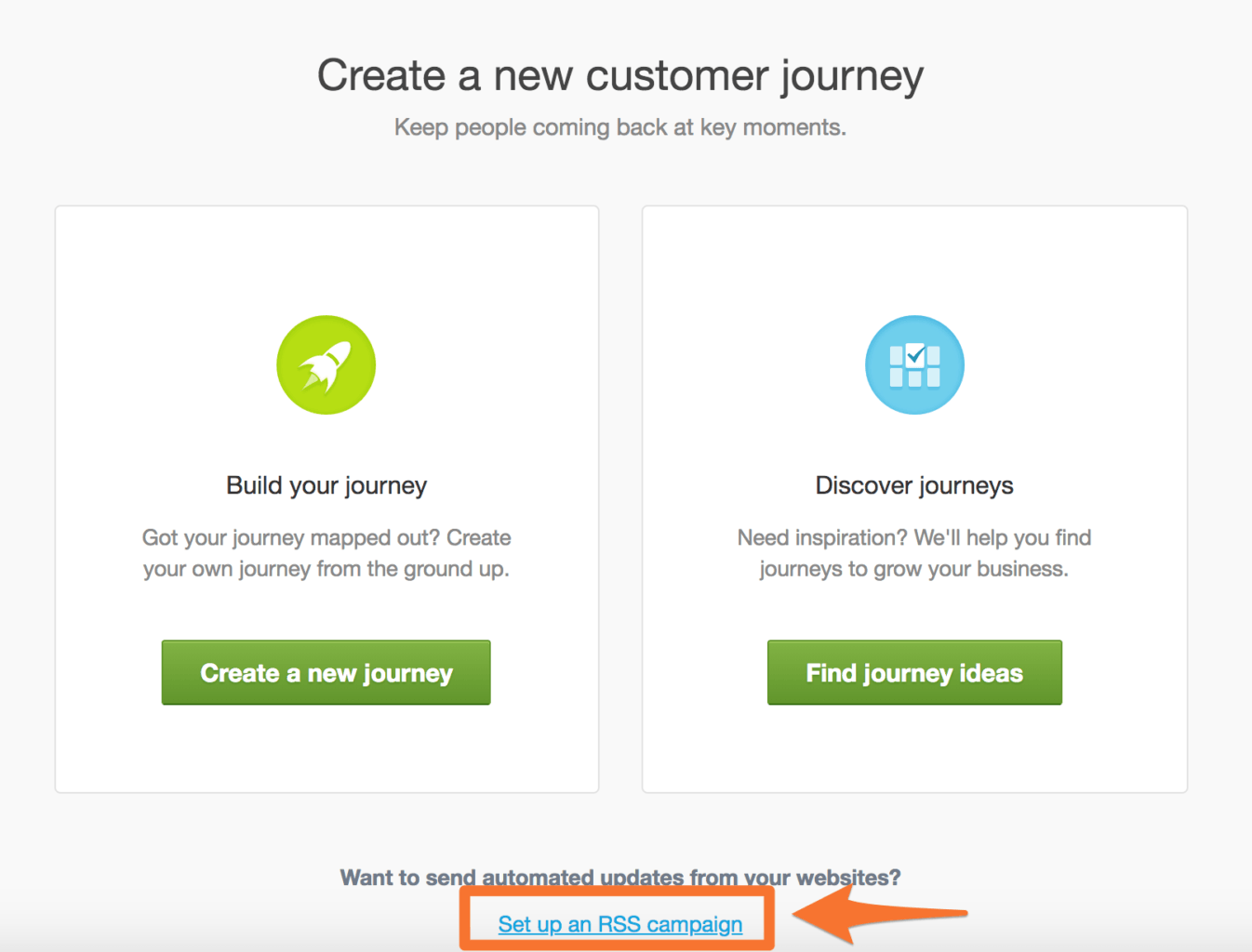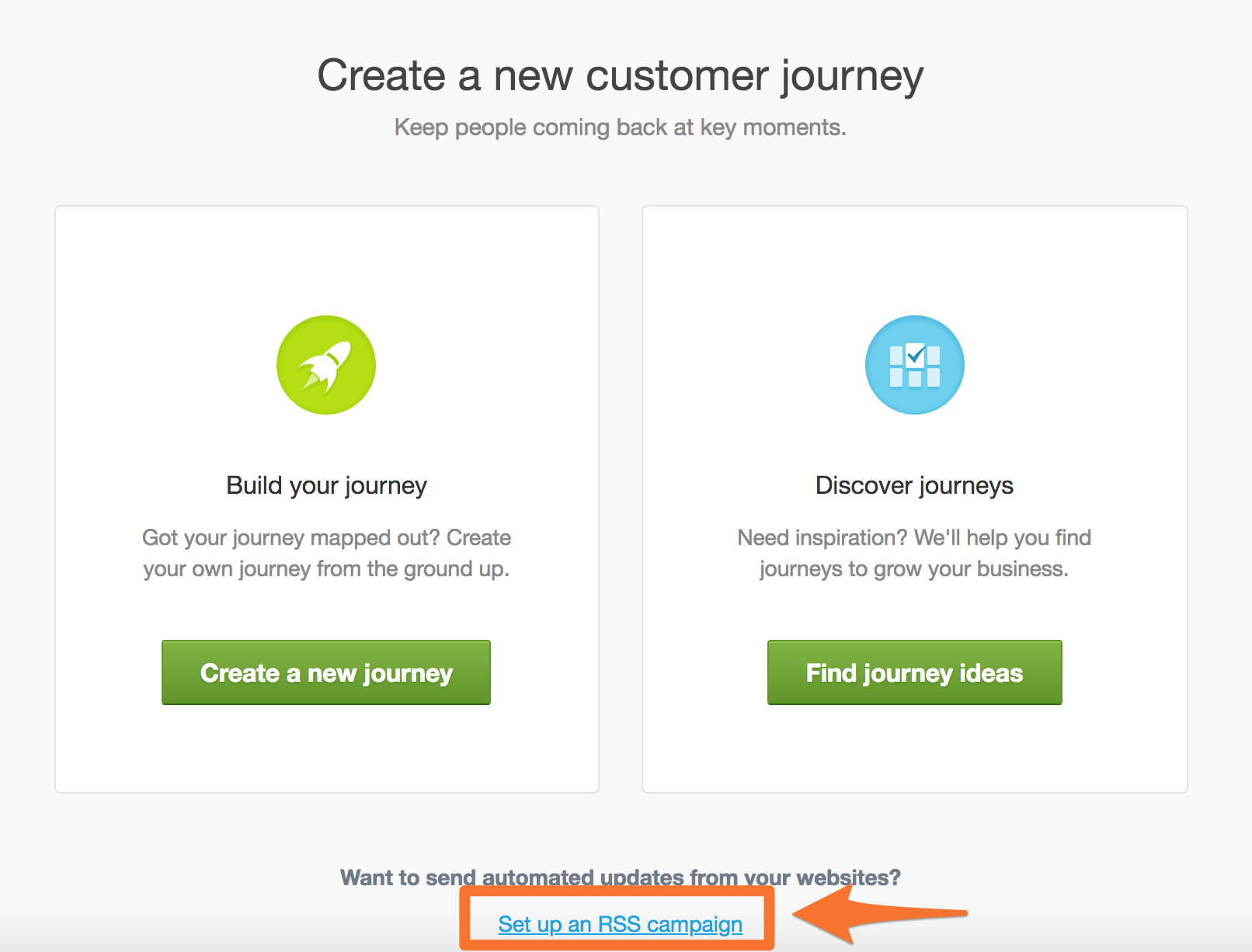 On the next screen paste in the feed URL from your saved template in Event Calendar Newsletter:


Campaign Monitor will detect your events and display a preview of them. Click "Use this feed" to continue: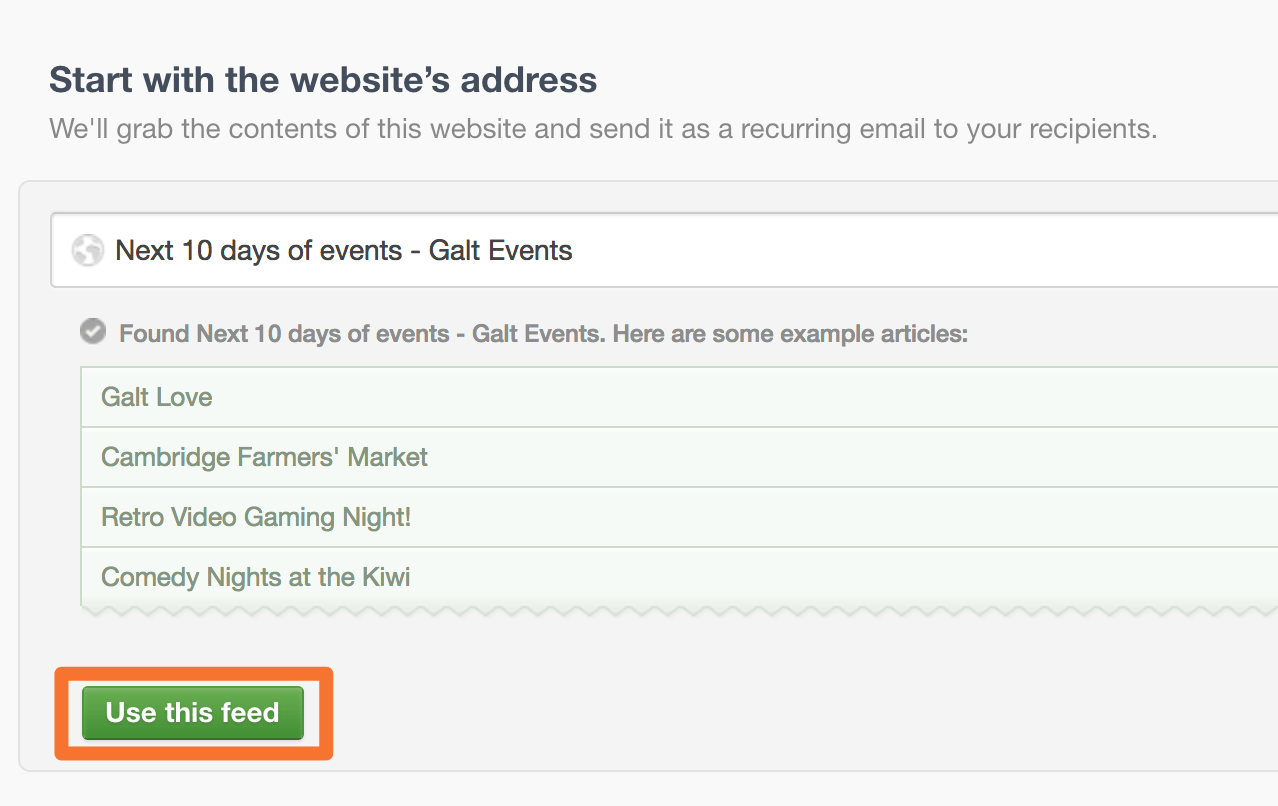 You can now pick the options for the emails. I'd recommend choosing "I'll write my own subject" and entering a subject, then choosing when you want them to send (ie. every week on Friday at 9am):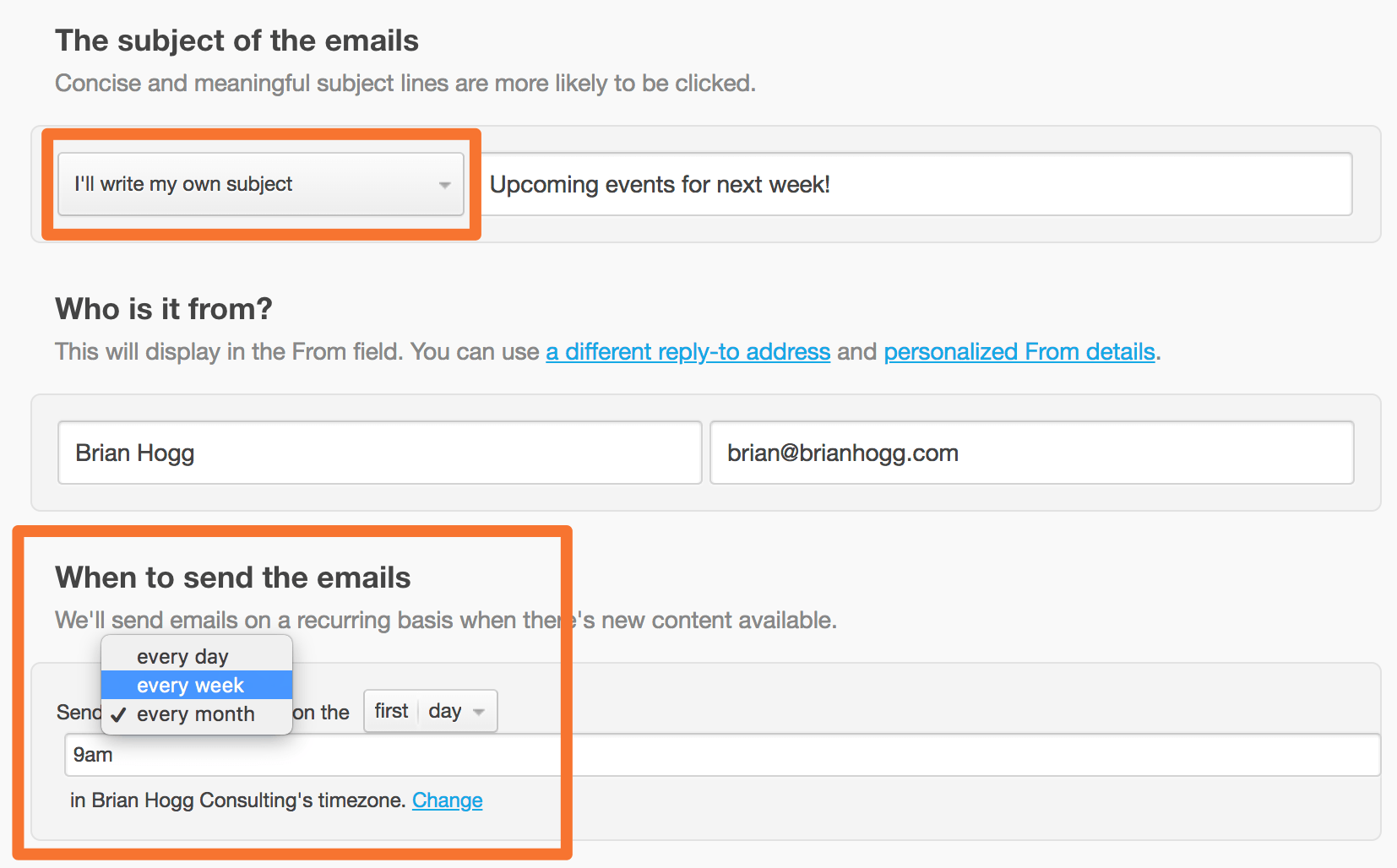 The default template that comes with Campaign Monitor doesn't work so well with Event Calendar Newsletter, as it duplicates the title and shows the date you published the event (not the date of the event itself). So I created a simple template you can use and customize if needed.
Choose the option to import a template:

Then download the template and open up the zip file, which contains a file called email.html – upload this to Campaign Monitor on the next page: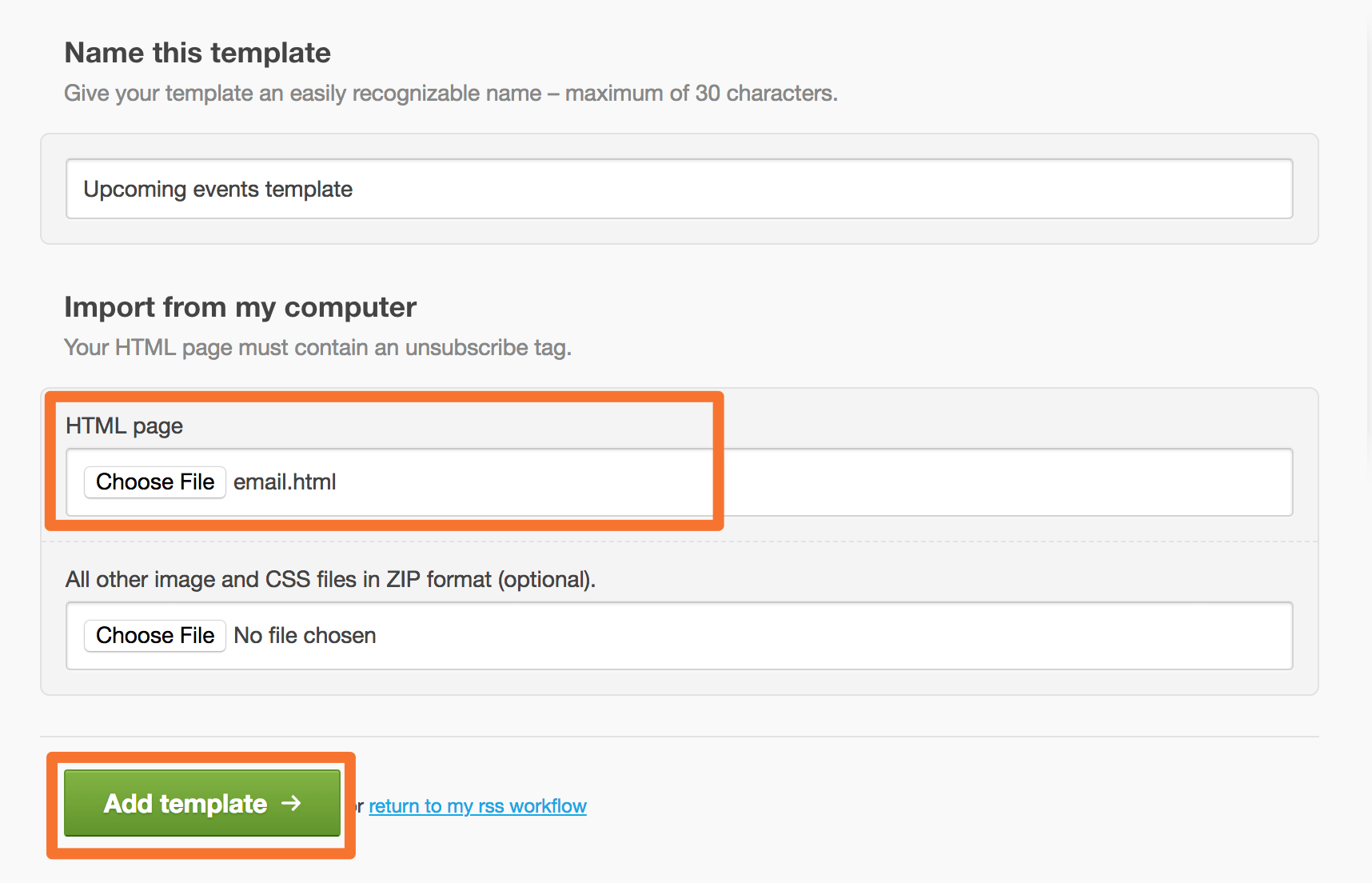 You can then pick an existing list to send to or import a new one. It's best to try it for a couple weeks with a test list to make sure everything works the way you'd like.
Afterwards you can see a preview of how your events email would look: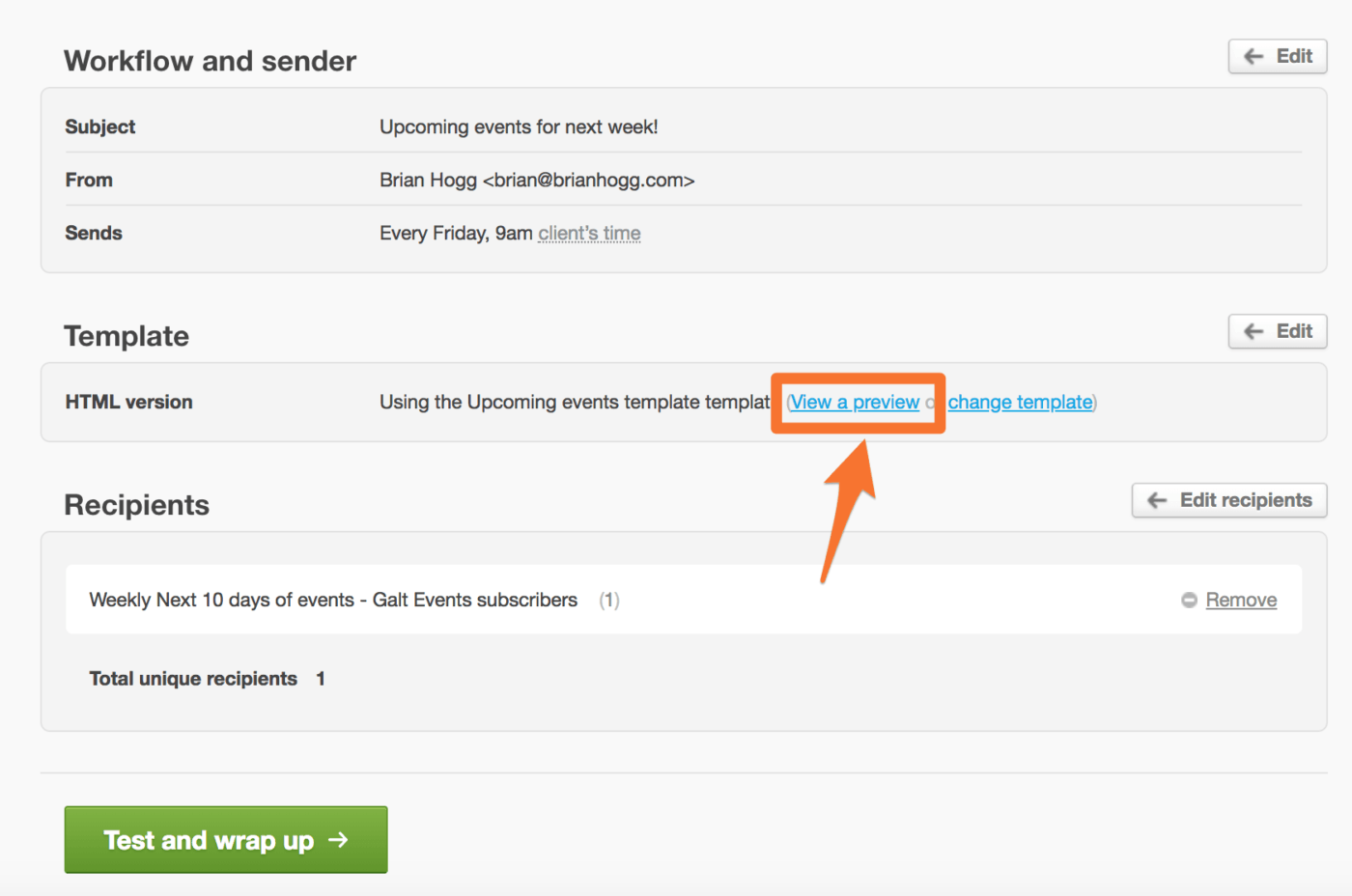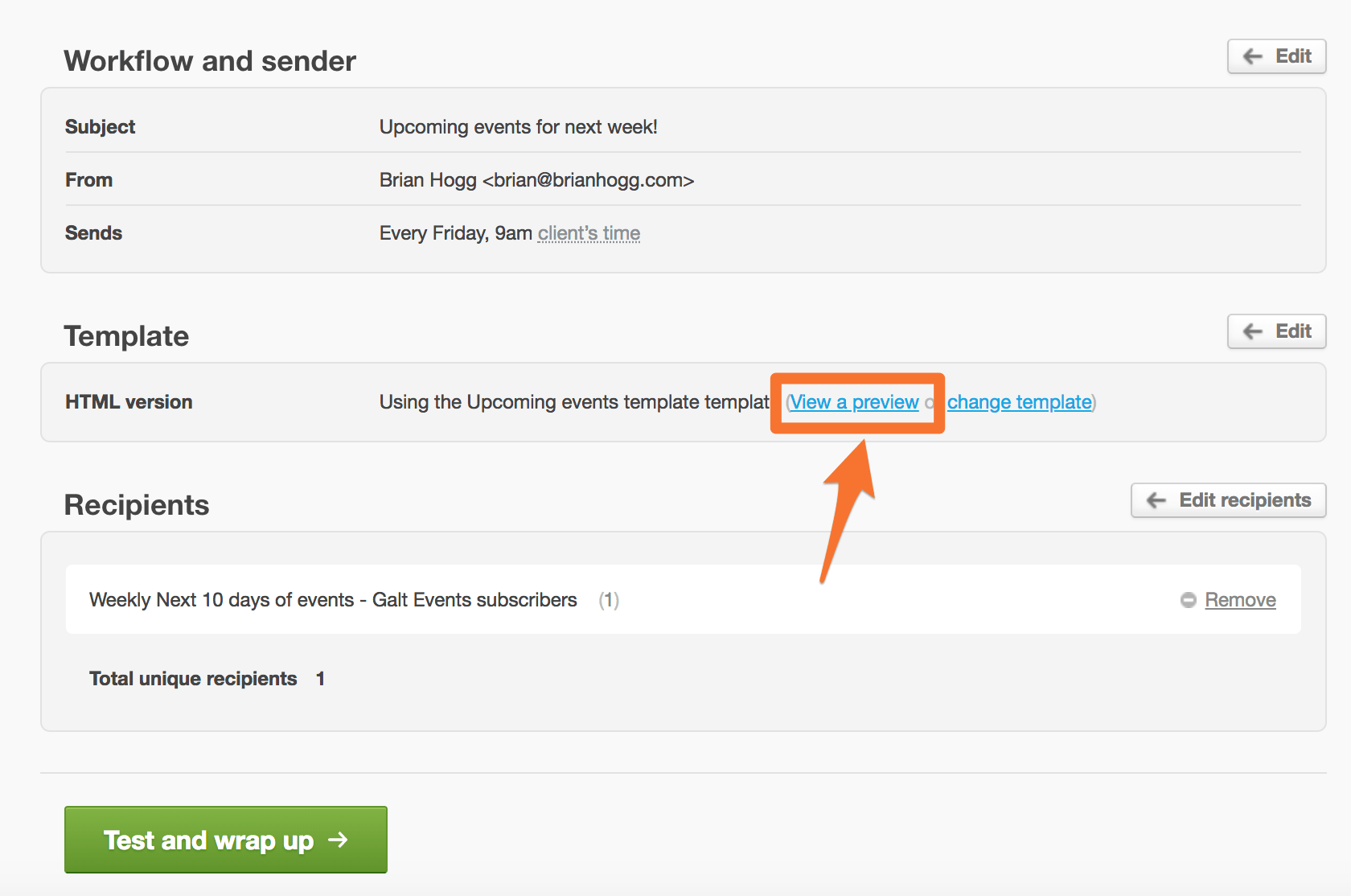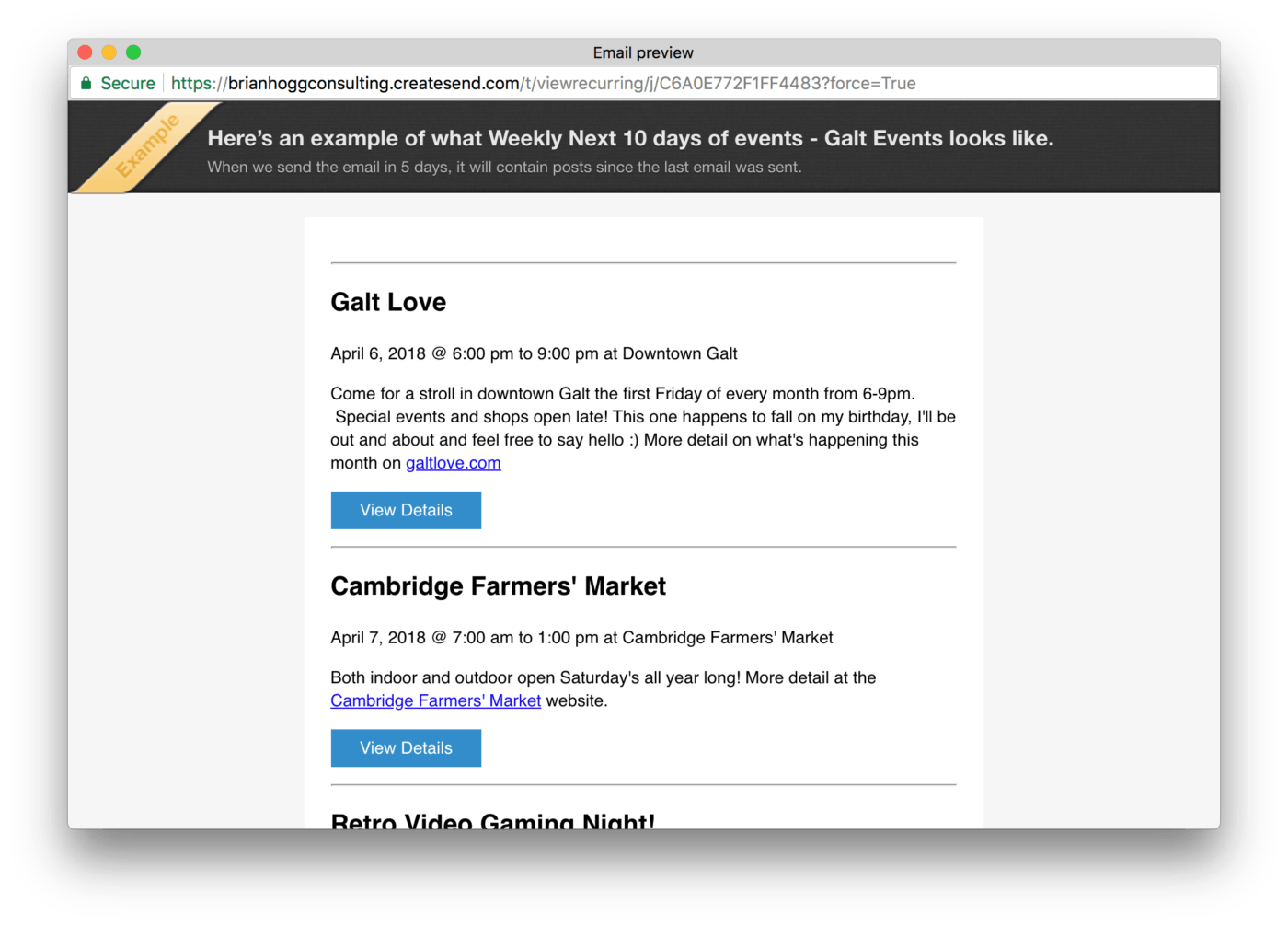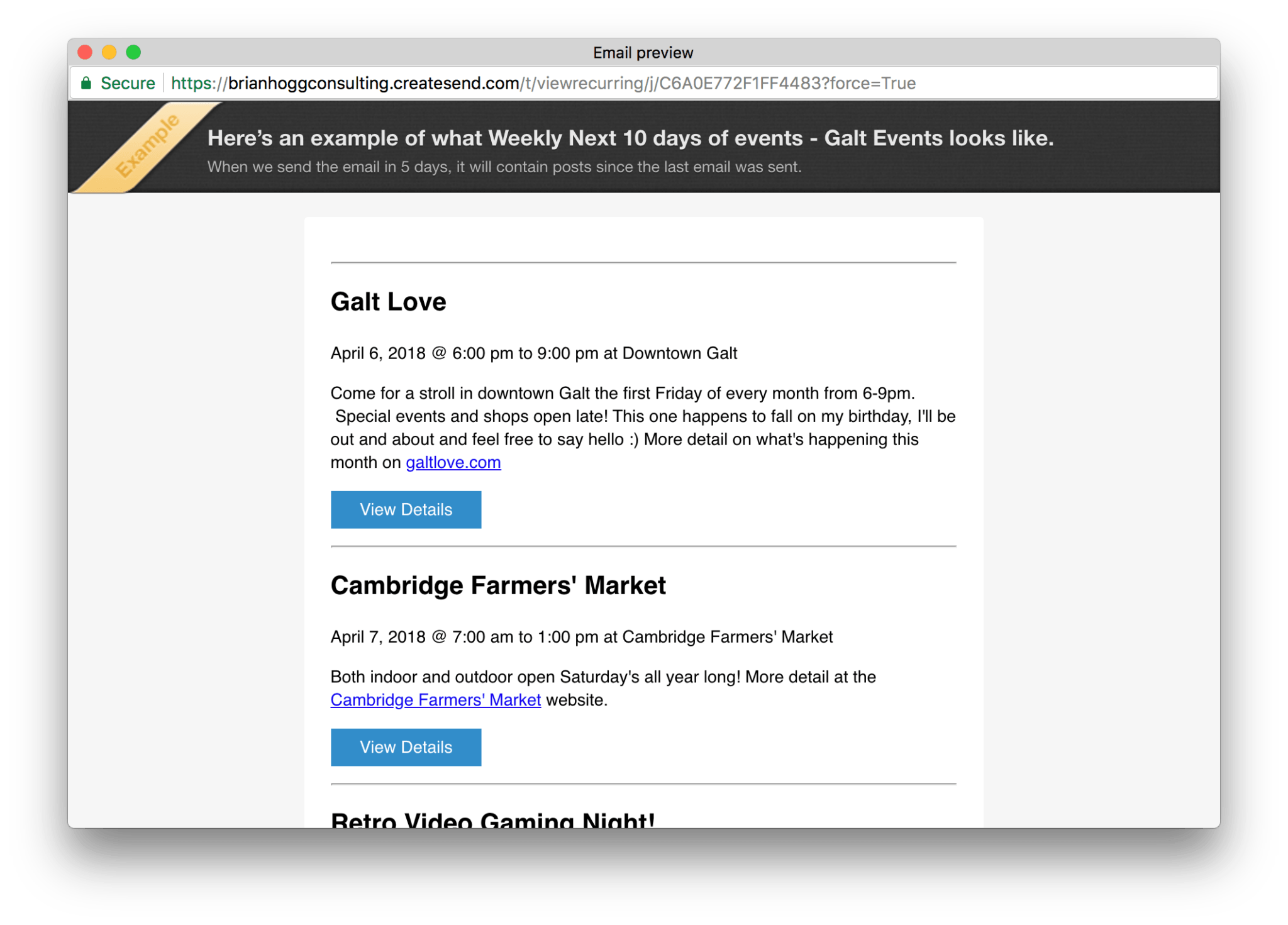 That's it! Once you start the campaign event emails will send automatically. You can grab your copy of Event Calendar Newsletter to save you time and effort creating your newsletters.
Don't use Campaign Monitor?  There's several other mailing programs supported, or a quick copy/paste will get them into your newsletter software.